About / Clients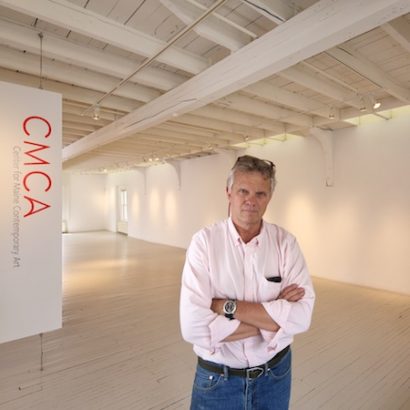 Architectural and commercial photographer Dave Clough is fascinated with images that tell a story. Whatever his subject, he seeks to capture a visual narrative, focusing not only on exteriors, interiors and other elements of the built environment – but also on each structure's unique character, life, and energy. He constantly chases light and shadows to ensure that his camera is in hand at decisive moments.
Born and raised in Maine, Dave studied architectural photography with Brian Vanden Brink at Maine Media Workshops. Dave's experience in building and carpentry gives him a craftsman's insights into the elements and details that make a house a home. His work is also informed by the 10 years he lived in Japan, where he grew to understand the subtle and sublime intricacies of architecture.
From his studio in Rockland, Dave works with architects, builders, designers, restaurants, real estate agencies, and other clients throughout New England. He gained international exposure through his exhibit at the University of Venice in September 2016. His presentation and accompanying international symposium dealt with photographing historic Japanese architecture.
Dave Clough is committed to the craft and art of conveying a building's beauty through the camera's lens.
Published
Yasuda House Guide, Yasuda House,Tokyo Japan, 2011
Maine – The Way Life Should Be, New England Business Media, 2012
Homes Down East, Tilbury House Publishers, 2014
Food That Works by Malia Dell, Alla Salute Press 2015
Urbophilia No.07, Co+Labo radovic, 2016
As seen in:
Down East Magazine
Coastal Home Magazine
Maine Home + Design
Maine Boats, Homes & Harbors
Clients:
Center for Maine Contemporary Art (CMCA)
Tilbury House Publishers
Gagne & Son Concrete
Maple Street Design Studio
Precision Landscape and Excavation
Valliere Design Studio
Vision Builders
East Brown Cow Management, Inc.
Rosie Curtis, Architect
Meriwether Gill Better Homes & Garden Real Estate – Masiello Group
New England Landscapes
Landvest
Rangeley Building & Remodeling
ENS Associates
Loon Lodge Inn
St. George Realty
Kennebunkport Resort Collection
Houses and Barns by John Libby
The Ellis-Beauregard Foundation
Jewett Construction
Sam Lambert – Remax Riverside
Mainebiz
Rhumb Line Restaurant
Harbor Builders
Maslow Media Group
The New England Real Estate Company
Gulf Shore Design
Doris Homer Real Estate
Caldbeck Gallery
Maine Course Hospitality Group
Slipway Restaurant
Osman Page
Methodist Conference Home (MCH)
Maine Preservation
Union Historical Society
Limoges Builders
Carleton Real Estate
Camden Hills Real Estate
Kelpie Gallery
Phi Builders + Architects
Dr. Steven P. Lary
The Harley Company
Rockport Homes, Inc.
Woodbury & Morse
Fox Meade Equine Center
Clough Cemetery
On the Water in Maine
Malia Dell, author
Artists
Dozier Bell
Ken Greenleaf
Georgette Benisty
Gideon Bok
Meghan Brady
Joan Losee
Jill Valliere
Donald Rainville
Gigi Aea
Sam Cady
Dan West
Kathleen Florance
Kim Hetherington
Therese Provenzano
Marti Reed
Scott Hanson
Diana Gallant
Judy Perry
Kathleen Donkin
Morris Dorenfeld